The Remember remember traditional English bonfire night rhyme.
The history of Bonfire night.
Bonfire night Vocabulary and food.
The recipe from BBC food for Parkin.
The structure 'fancy + verb + ing.
The 5th of November is celebrated in the U.K. as Bonfire night or as Guy Fawkes night. Here we have the traditional rhyme, a short video with the history and some vocabulary which is used around these dates.
Remember, remember…
Remember, remember the 5th of November,

Gunpowder, treason and plot.

I know of no reason, the gunpowder treason, should ever be forgot.
The children in the U.K. say this rhyme even before they understand the history of Guy Fawkes night is dark and violent.  The vocabulary – gunpowder, treason and plot have definitions in the image above.
Click here to hear this read on youtube.
History of Guy Fawkes night
This video has all the vocabulary they use with definitions and is very clear. "Learn English with EnglishClass101" videos are great.
Click here to watch the Guy Fawkes day video on YouTube
Modern Traditions, food and vocabulary
Nowadays, children are taken by their parents to watch firework displays, and see a bonfire. They also hold sparklers. Traditional food includes the cake Parkin, toffee apples and different hard sticky toffees.
Parkin cake recipe
If you fancy making* Parkin cake try making the recipe from this webpage:  Click the image or the link here –  Parkin, bbcgoodfood.com
The structure 'to fancy + verb + ing
Do you fancy trying the parkin recipe? or perhaps eating a toffee apple?
*to fancy doing something = you feel like doing it. For example, I fancy eating fish and chips for tea.
Have a good 5th of November and a lovely week! I hope you have learnt something about bonfire night.
See you next week,
Kim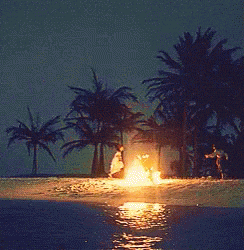 ---
---