The benefits of skiing.
Ski equipment
What to pack video + list of clothes for skiing
Ski resort Vocabulary
tips for a skiing holiday.
Why am I writing about skiing? Now? At the end of March? Well, there is still plenty of snow around in some places and at least three of my students have gone skiing this week!  I confess, I have never been skiing so I have done my best to find the essential English you need for a ski trip including what to pack clothes wise and more. If you have already been skiing I hope you enjoy this!
The Benefits of skiing
Vocabulary
Core = the centre, your abdominals and torso.
Flexibility = how much your body can bend.
Fine motor skills = the abilities needing your brain to work clearly and precisely.
to be aware = to notice and see what is happening around you.
resilience = the ability to continue even when it is hard.
to carry out tasks = to do things.
decisiveness = the noun for the capacity to make decisions and decide things.
obstacle = an object stopping you going forwards.
To work out = to calculate something.
Ski equipment and clothes
Click here here to watch the video about ski clothes on YouTube. There are English subtitles available.
The clothes she mentions are:
Warm underwear (knickers/pants, sports bras, boxers, ski socks)
Base Layers (thermal leggings, thermal tops, t-shirts, fleece tops).
Ski suits (all-in-one suits, ski jackets, ski pants with detachable straps).
Accessories (gloves/mits, wrist guards, neck gaitor, hat/cap, earband, sunglasses, goggles).
Helmet.
Snowboots.
Ski Resort Vocabulary
Ski holiday tips
If you are going skiing be careful and wear a helmet and if you aren't you can still dream you are skiing like in a James Bond 007 mountain snow ski chase!
Have a great week!
Hugs
Kim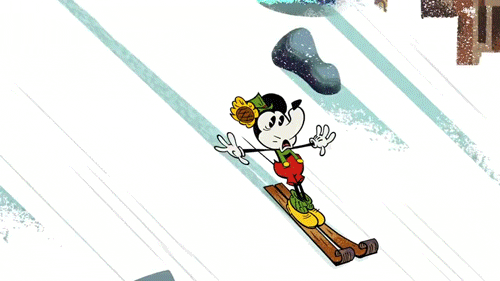 ---
---
---