Introduction
An idiom (a snake in the grass)
6 negative adjectives – with pronunciation and a spelling tip
My YouTube Teaching video
Recommended reading and their twitter account
A describing people crossword puzzle
A cool cat gif
Well, here goes, with my introduction!  Last week, I told you some adjectives and an idiom about good characteristics of a person's personality. So this week it is the turn of the negative qualities. Which politician do you think I have included as an example of one of the adjectives? And which adjective? Read on (continue reading) to find out.
Learning Tip  As you read through today's adjectives, try and think of someone who is this adjective – it will make it much easier to remember the words.
An Idiom – A snake in the grass 
Do you know anyone who is a snake in the grass? In your day-to-day life or on a TV series?
Impatient
To be impatient means you hate to wait for things and want everything immediately. You are intolerant of slow people. The opposite is patient – you are calm and will wait.
Albert gets so impatient in the supermarket queue. It's horrible to go shopping with him.
Boastful
A boastful person will talk a lot about their achievements and possessions and how good they are. Not in an excited very happy way, but in a way that is just to let you know. Yes, as you can see in my picture, my example of boastful is the U.S.A. president  Trump.
Bad-tempered
A bad-tempered person gets angry very easily and has little patience with other people.  We don't want to meet a bad-tempered person when they are stressed because they will be angry.
I always feel a little bad-tempered until I have my morning coffee.
Dishonest
A dishonest person doesn't tell the truth.   The opposite is honest.
Jon was being dishonest when he told Becky that he loved her. He says it to lots of girls and is lying just to get them to do his homework.
Deceitful
This word is almost the same as dishonest but it also gives the meaning that they are persuading you/tricking you that something is true which is not true. I think this example will make it clear.
Young looking Katie goes out without her wedding ring. When guys at the bar ask if she has a boyfriend she tells them that no, she definitely doesn't have a boyfriend. So they buy her drinks and ask her out. Katie is deceitful because she doesn't tell them that she has no boyfriend because in fact she is married.
Have a look at my pronunciation video for deceitful and practice saying the word and examples with me. Click here to go to the deceitful pronunciation video.
Spelling Tip  The spelling can be difficult because the order of the ei / ie. There is a little phrase which English children use to help them.
This also applies to receive and more words. However the rule is not 100% correct and there are a few exceptions but in general it really helps.
Selfish
Selfish people want to keep everything for themselves. They don't like to share anything.
I realised how selfish Jenny was when she wouldn't share her 3 oranges with the hungry child.
My Describing a Bad person YouTube video
To hear the pronunciation of all these words, practice your listening comprehension and hear more about this describing language watch my YouTube video.
To watch the Video on YouTube click on the image below
.
Very interesting Reading
This week I found the account of Dr Bob Nicholson on Twitter and he has lots of really interesting images of old articles in English. The one I'm sharing here is from a magazine in 1890! It's about annoying people. There is a lot of vocabulary in these images but don't worry because you can:
Guess the meaning of a word from context,
Use a dictionary or,
ask me any vocabulary questions  in the comments and I will help you.
I really recommend following him on twitter! Click here to visit his twitter!
Describing people's characters Good & Bad Crossword
If you would like to review the vocabulary from the last article on Good Characteristics click here.
Save your answers to the crossword and check them next week when I include the key (answers) in Sunday's teaching article.
Have a great week!
Be a good person =)
Hugs,
Kim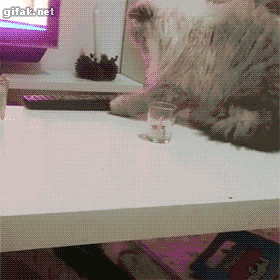 ---
---
---