Looking back over all the social media and text books I've looked at this past month I have chosen my favourite 10 from March for English learners.
1
This quote is great! The more difficult vocabulary is explained at the bottom.
2
I found this great online version of the really useful textbook Advanced Grammar in Use. You don't need to download the app they recommend- it is possible to read it on your internet browser (google, outlook, Firefox etc)
Click Here to visit the book on the web page.
3
Perfect to continue from the Grammar book, here is an interesting Ted-Ed video answering the question "Does Grammar Matter?"
Click Here to see the ted Ed talk with subtitles available if you need them.
4
How fast can you read? Try this little video test and find out!
Click here to visit the video on facebook.
5
I am on Twitter, as an English teacher. If you are on Twitter I really recommend following Susie Dent. She is an expert on English words and posts interesting vocabulary everyday. She has written books and also is the word expert on the English television programme Countdown.
Click here to go to twitter and her profile.
6
I enjoyed this YouTube video about 4 Embarrassing pronunciation mistakes to avoid. It is from the teacher account "Speak English with Cristina". Which mistakes and words do you think they will be?
Click here to watch the video on YouTube
7
Some interesting reading! About Virginia Woolf. There is lots of vocabulary for you to guess the meaning from the context.
Click here to read the article, on The Virginia Woolf Blog
8
A useful image with a comparison of U.K. And USA spelling.  Did you know these?
Click here to visit the blog article this was taken from.
9
My Restaurant review for the Bar Galleta in Madrid with lots of interesting vocabulary and natural English. This restaurant is the favourite place to eat in Madrid of the actor Alec Baldwin.
Click here to go to the restaurant review.
10
An idiom quiz from dictionary.com. I'll give you definitions and examples next week! Do the quiz and tell me in the comments how many you got correct.
Click here to do the quiz.
Have a good Easter 🐣
See you next week,
Kim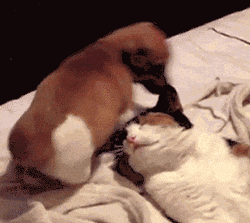 ---
---