If the shoe fits. Proverb & a little history.
Tricky words – fit or suit.
Goody two-shoes.
Shoe anatomy.
Talking about and describing shoes video.
Men's and Ladies' shoe types.
Recommended watching – bespoke shoe making.
Shoe history article and images link.
If the shoe fits
This proverb (a traditional phrase with meaning) is used when we describe someone appropriately, even when negatively, meaning they should accept the description if it is correct.
For example:
A – "John said I am unhelpful."
B – "Sorry Jo, but if the shoe fits."
A – "Oh, you agree with him?"
B – "Yes."
The proverb is also used with cap (a hat) in the U.K.
The earliest written example of the proverb is from 1593, when used by an Anglican priest Richard Hooke in a religious paper he wrote. He used the phrase with cloak (a large piece of material used like a coat). Later the phrase was used by Daniel Dafoe in 1705 in a poem criticizing the British parliament. Dafoe used cap (like a hat). Later the proverb became common with shoe perhaps, some think, being influenced by the Cinderella story which was known through Europe by 1773.
What is the difference between fit and suit?
When we talk about clothes and shoes: 
Fit is talking about the size and if it is the correct size.
Suit is talking about how it looks. If it looks good on a person or not. Perhaps because of the colour or style.
In shops we try on clothes to se if they fit (the size) and look in the mirror to see if they look good on us (suit)
"Mum? Does this suit me?"
"Yes, it looks great!"
Goody Two-shoes
Shoe anatomy
Describing shoes Video
Justine Leconte has made a great, clear video about shoe types and how to describe shoes. There are subtitles available.
Click here to see the video on YouTube.
Ladies and Gentlemen's kinds of shoes in images
Recommended Watching
Practice your listening comprehension with this extremely interesting video of how bespoke shoes  (made exactly to the requirements of the customer) are made by Saskia Wittmer in Italy. There are subtitles available on YouTube to help you with the more difficult shoe making vocabulary.
Clickhere to watch the video on YouTube with subtitles available in English.
Red about shoe history with images
For more have a look at this article about a shoe exhibition at the Victoria and Albert Museum in London.    Click here to go the the article
👠👠👠👠👠👠👠👠👠👠👠👠👠👠👠👠👠👠👠👠👠👠👠👠👠👠👠👠👠👠
Now tell me in the comments – Do you like shoes? How many pairs do you own?
Have a great week!
hugs,
Kim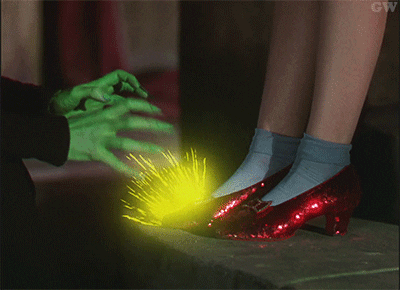 ---
---