1  love poem.

2 love quotes & vocabulary.

3 relationship idioms.

3 relationship phrases with the same preposition.

A love song.

10 Ways to say I love you.

The answers to last week's "It's, its, they're, there, their, your, you're" Quiz

This week's Quiz Valentine's vocabulary.
In honour of Saint Valentine's Day on the 14th of February I have made a romantic themed English blog. In Britain and the United States people show their love for their romantic partners on this day by giving cards, chocolates,  flowers and other gifts and they often eat a romantic dinner together.
1 A love poem by me
2 Love quotes & vocabulary
3  LOVE ❤️  idioms
There are lots of expressions and idioms connected with romance and relationships. Here are 3:
Let's look at a few examples.
It's just puppy love, she'll grow out of it. She won't be obsessed with that pop singer forever.

This time it is serious. He's head over heels in love with her.

It looks like Tom and June's marriage is on the rocks. I hope they can work it out.

I can't think clearly when I'm head over heels in love 😍.

This isn't just puppy love we really adore each other.

Tom always eats more chocolate when his relationships are on the rocks.
3 Relationship phrases with the same preposition.
Do you know which is the preposition? The answer is below the picture ⬇️
The preposition which goes with these 3 phrases is…… WITH.
A love song

  🎵🎶
Click Here to watch 'More than words' by Extreme on YouTube with subtitles
10 Ways to say I love you ❤️ 
We all want to vary the vocabulary we use and also to be able to understand all those love songs and rom-com movies (romantic comedy movies) . Here are 10 nice ways to say those three words.
Vocabulary notes:
A spell is a piece of magic

to make my heart ❤️ skip a beat means my heart stops for a moment because of you.

to be smitten means to be infatuated/in love/adoring.

stole is the past tense of to steal.
The answers to last week's quiz
Click here to visit the quiz and blog "The Most irritating mistakes native English speakers make on Social media."
Valentine's Vocabulary Quiz 11.02.18
Have a lovely week!  If you like Valentine's Day enjoy it! If you don't like Valentine's Day have a great Wednesday! See you next Sunday! I'll put the answers to this week's quiz in on Sunday. 
Kisses,
Kim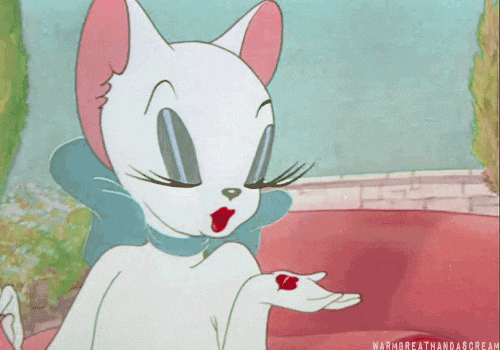 ---
---