A beautiful literary declaration of love.
3 romantic themed phrases with 1 preposition.
2 Idioms love – 1 good and 1 bad.
My Valentine's Challenge 2019
A Quick quiz
The answers to last week's quiz.
Hello!  For this week I am using the Valentine's Day theme but, don't worry it isn't soppy* or too sweet!
Vocabulary *soppy = extremely sweet and over-emotional
A beautiful literary declaration of love.
This was said by Captain Wentworth in the book Persuasion by Jane Austen.  He had loved her for years and was hoping finally she could care for him too.
*to pierce = bring break through something with a knife or sharp instrument.

*agony = terrible pain
Jane Austen books are fantastic and I really recommend them for women and men alike*.
*alike = both the same
3 phrases with 1 preposition
Which preposition goes in all three of these love related phrases? Watch my YouTube video to find out.
Click here to go to the video.
Did you guess correctly? Or know the answer already?
Try practicing these phrases by making example sentences with them or by making a little story.
2 Idioms for love – 1 good and 1 bad
Let's start with the good one.
To be head over heels* literally means you fall and your head goes lower than your feet – like an acrobat jumping. In this idiom it means to be crazy about someone, to be very much in love.  Have you ever been head over heels for someone?
Vocabulary * heels = the back part of your foot or shoe.
And now the bad one. When you are having troubles in your relationship you can say you are on the rocks or the relationship is on the rocks.. It doesn't mean the relationship is definitely finished but it is a possibility.
My Valentine's Challenge 2019
I have made a little challenge for myself. I decided to share it with you. It is on my youTube channel Kimkat Madrid  
I would love for you to watch the video and see if you understand – I have put correct English subtitles in caption if you need them. Try the challenge and see if it makes you feel good. Tell me in the comments please!
Click here to watch the video on youTube.
A Quick Quiz
Write down your answer and I'll post the answer key in next week's article.  Don't forget!
The Answers to last week's Snow gap fill quiz
If you would like to read the article Click here.
Well, that is all for this week. Have a lovely Valentine's day week!
Big hugs,
Kim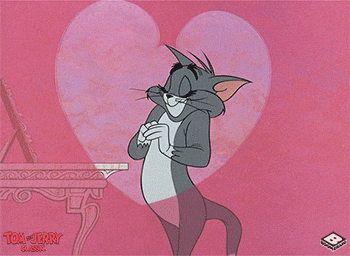 ---
---
---