Hi Everyone! I've been thinking about what I wish some of my students knew when they first start class and how these tips can help students of all kinds and ages. I'd like to share my 5 SMART* STRATEGIES with you in this article.
The harder English vocabulary is with an

asterisk

*

  with definitions under each paragraph/ section. 

*smart (adjective) = intelligent
1  Take all the equipment you need every class.
This may sound obvious but you would be amazed* at how many people/students forget their textbooks or even pens and paper.  This disrupts* the class since someone else has to share books with them and that makes it uncomfortable for doing exercises individually.  Not bringing you own pens, pencils, a highlight and an eraser slows down the class for everyone while the student asks to borrow* things. It's only a little thing but having to wait for someone, every class, to borrow* and amass* other people's resources  can start the class with a gradually*  more fed-up* atmosphere.  It helps you and the class to take all the equipment you need to every class.
*amazed (adjective) = to be very surprised.

*disrupt (verb) = to interrupt, to stop the natural progression of the class, distract other people.

*borrow (verb) = to take and use something temporarily with permission for the owner.

*amass (verb) = collect in great amounts.

*gradually (adverb) = happening slowly, bit by bit.

*fed up (adjective) = very tired of a situation.
2 Make a Whatsapp group with your class mates
3  Decide where to keep you class work
When I started to study Spanish, I confess, I had my notes and books all over the house. When the teacher gave me back a piece of corrected homework I literally put it down with letters and paperwork and forgot it had ever existed! Therefore* losing and never learning all the corrections my teacher had written on it.  Now I know how important it is to study those mistakes, so as not to make* them again. When I wanted to study I had to search all over to find what I needed. My third smart strategy is to keep all your study things together! Allocate* a place, ie, a space on the shelves just for English study things and your English dictionary.  Keep a file with all your corrected writing homework. Remember to put the things in place after class or studying and you will save a lot of time.
*therefore = and so.

*so as not to make = so I/you don't make. eg, I took an umbrella so as not to get wet.

*allocate = reserve a specific place for a certain thing.
4 Always write down / photo what is on the board
It is important to make a note of all new vocabulary, pronunciation corrections and grammar explications that the teacher may put on the board. You could ask the teacher if they mind it you take a quick photo of the board with your phone. Then at home you can transfer this information to your notebook or English file. This information is often not in the textbook. Sometimes they are individual corrections that the teacher has made which are very useful to study to improve your English.  Don't just assume* you will remember it 3 days/weeks later…  If it is in your notes then you can review much more easily and decide which of the board notes are more relevant* to you to learn.
*assume (verb) = believe to be true without proof (evidence)

*relevant (adjective) = directly connected with the subject, having practical value and importance.
5 Establish

*

a set time when you are going to study
*establish (verb) = set up, arrange, make a habit.
The answer to last week's quick quiz.
No quiz this week, just to put into practice at least one of the strategies for yourself! 
If you need a little motivation for your studies go read my article Need some Motivation? by clicking here.
Or download for free one of my Essential Quotes for Language Learners posters. Click here to go to the article and posters.
Have a great week! 
Don't forget to subscribe, comment, click like and share with your English learning friends!  See you next Sunday.
Hugs,
Kim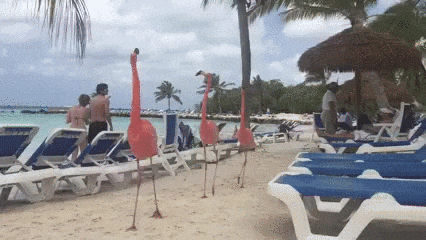 ---
---
---