Introduction
My YouTube video for the vocabulary and the pronunciation of the words
A downloadable reference sheet with all the 14 words from today
A mini-snow-test
The answers to last week's phrasal verb exercise from the article "The Duke was Dead.".
 This weeks Gif, of course.
Introduction
Why learn words about snow?
Can you describe this picture without using the words white or snow?  It can be hard if you don't have the vocabulary.
Imagine you are reading an article, story or exam reading paper and the main character… 
is walking home, watching their feet kicking the  *____ as they walk, and listening to the sound it makes. 
If we put *tightly-packed snow, we would visualise white thick snow and the sound would be a crunching noise. But if we insert *slush we would visualise an almost grey, melting wet unpleasant snow and the watery sloshing sound. The overall effect would be different. Now we see that using a more defined word than snow can change our comprehension and if you don't know those words you can miss a lot.
In English there is more vocabulary for snow and connected vocabulary.  However, today is only part of the learning process, with 14 words.
How to talk about Snow.
Using 4 Categories
My youTube video is this week's lesson.
Click here to see the video on YouTube!
I have added complete correct English subtitles (by clicking the subtitles/captions icon on youTube) incase you feel you would like to read as you listen the second time.
The snow vocabulary reference sheet
Here is an image you can download and save as a reference of today's vocabulary.
A mini-snow-test with today's vocabulary
Fill the gaps:
I love fresh _____ snow before anyone has walked on it.
Our feet _______ on the tightly-________ snow.
After 10 minutes of snow there was a _____ ______ of snow on the ground.
After two days of heavy snow, the dog couldn't see over the shoulder-______ snow.
I hate when snow gets ______, it goes grey and watery.
Up on the mountain you need your sunglasses because the snow is _______.
The answers will be in next Sunday's article. Subscribe so you don't miss it =)
The Answers to last week's phrasal verb exercise
Last week, in my article "The Duke was Dead" 10 Phrasal verbs , I gave you 10 sentences to fill the gaps with the phrasal verbs Here are the answers!
For more on Snow and Ice…
For more about snow, ice and winter visit my article "Is it snowing where you are?"
Thank you for your time learning English, with me.  If the article has been useful or interesting click LIKE and comment on what the weather is like where you are. And if you have snow – describe it for me!
Have a great week!
Hugs,
Kim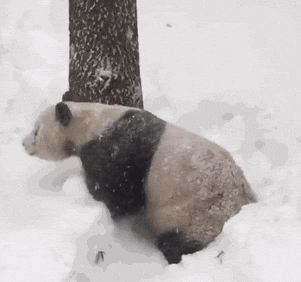 ---
---
---