A motivational quote,
Pronunciation of college and colleague,
Verbs with water,
Asking for drinks in a café,
Video comprehension practice – The comedy 'Oscar',
The answers to last weeks Bathroom comprehension exercise.
Hello everyone!
How are you? Have you had a good week?  I've had a busy week. We traveled back to Madrid and so did my dog Daisy. I still haven't unpacked* yet but I'll be doing it tonight.
In the image you can see what I wrote on my twitter account yesterday! Click the image to visit my twitter.  Procrastination* , I did so much positive stuff* in the morning that by 4pm I was tired out, too hot and unfortunately I started to procrastinate*.  But by 10pm I was back on the ball* and decided to change the blog article I had written to next week and do a short 6 point class blog article for this week. So here it is….
Vocabulary –
to unpack = to take your things out of your suitcase after a trip or holiday

procrastination = the noun of to procrastinate which means to do nothing or waste time doing nothing useful or important.

stuff = things

to be on the ball = to be alert, and know what's happening.
---
1) A Motivational Quote
Here is at quote* from the animated film Tangled. It really is amazing how many inspirational things the characters say in Disney and Pixar movies.  The harder vocabulary of the quote in explained in the white box in the image.  Do you agree with what Rapunzel says?
Vocabulary:  quote = the exact words someone said, or wrote.
---
2) Pronunciation of College and Colleague
A little pronunciation tip to pronunciation tip to help you with college and colleague.
eg. I take a sandwich to college.
eg. I watched the football league with my work colleague.
Click here to watch my College and Colleague video on YouTube.
---
3) Telephone English
These 2 expressions are extremely useful for using on the telephone. One for when the other person is speaking too fast and the other for when they are speaking too quietly, or it's a bad line.  It is helpful to memorize these are practice saying them outloud*.
Vocabulary: to say something outloud = to say it with your voice making sound.
---
4) Verbs with Water
This year I haven't been to the beach, even though I would have liked to. So, when I saw this photo I had to use it to tell you a few verbs related to water.
Would you like to be in this location now?  I definitely would. I'd jump in and swim around a bit then lie on my back and float for a while 🌊.
(Vocabulary in the image)
---
5) Asking for drinks in a café
This is a simple example of how to ask for a drink in a cafe or bar.
Notice how they say please a lot and thankyou which is as normal in British English.
Vocabulary: A pint is a large glass of beer and a half pint is a smaller glass.
---
6) Enjoyable Comprehension Practice
This recommended watching is to help improve your comprehension skills and improve your vocabulary. And if it is enjoyable, funny, with subtitles, full and free on YouTube? Even better! Perfect!
Click here to watch Oscar on YouTube
---
The answers to last weeks comprehension activity.
Click here to visit the Bathroom article and the quiz
Did you get all the questions correct?
I hope you have enjoyed this random subject class!  If you have any requests for me to talk about and cover vocabulary or grammar areas write it in the comments below please.
Have a great week,
Kim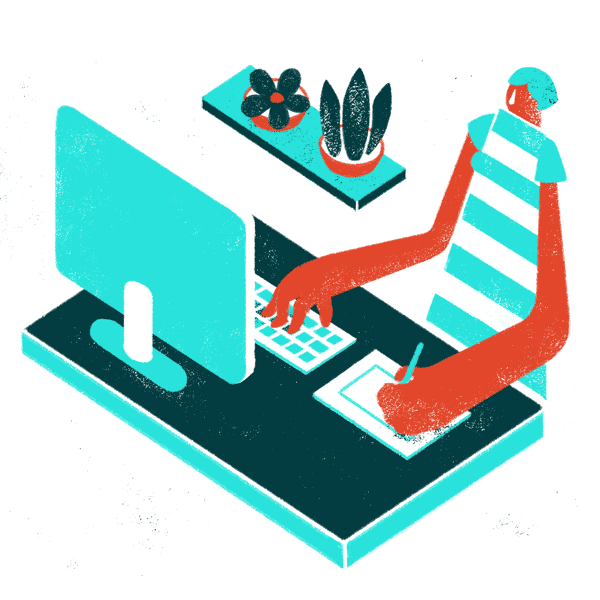 ---